IF YOU'RE LOOKING FOR A WAY TO MAKE YOUR HOME OR BUSINESS STAND OUT FROM THE REST, A CUSTOM DOOR OR ENTIRE ENTRANCE PACKAGE ADDS CURB APPEAL AND IS THE FIRST SIGN OF A WELL THOUGHT OUT BUILD/REMODEL.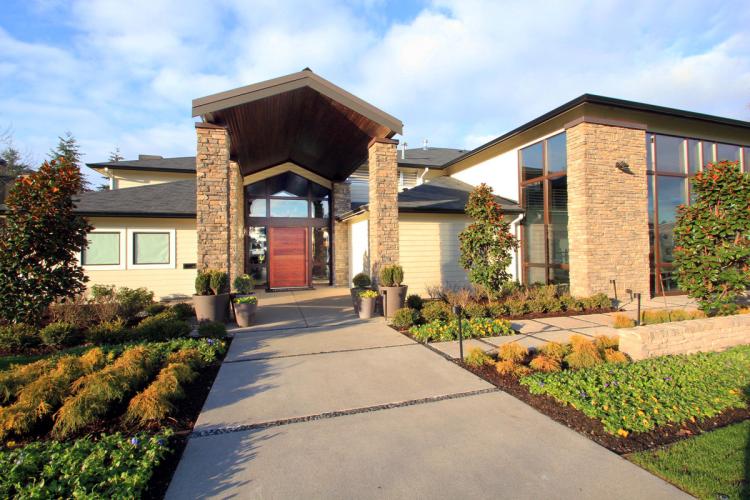 Before you pull the trigger on a custom door…
Decide what look you would like to accomplish with a custom door. Many think a custom door is what they're looking for, but most of the time it turns out to be an entrance package with flashing, side-lites, and transom glass.
Ask us for ideas, sketches, material previews, and pros/cons about each custom door or entrance package set up you're interested in. You would be surprised the different intricacies we can do to accomplish your goals so there's no need to settle.
It is important to be inspired by something. Make sure to take a look at different custom doors and entrance packages and take a few ideas to make it your own!
An entrance package includes a custom door! It also might include the windows on the side and on top of the door. In addition to the windows and the custom door, it may include a railing system, a canopy or awning (typically made from metal and glass nowadays). Figure out whether you're looking for a custom door or an entrance package.
What separates us from the rest…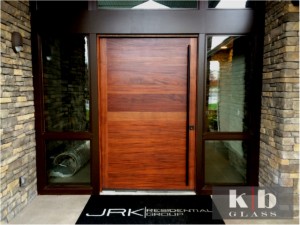 We are able to make what's called thermally broken systems for your custom door or entrance package.
This means you're not limited to standard painted wood for your custom door material. We specialize in taking commercial metal and glass products, retrofitting them, and installing them in a way that ensures the same energy expenditure each month.
We have the ability to make the ENTIRE ENTRANCE PACKAGE (including the custom door) custom powder coated colors. A powder coated metal product will keep its color much longer and fade less in the elements.