SOME OF KB GLASS AND METAL'S MOST CUSTOM WORK HAS BEEN ON MALL RETAIL STOREFRONTS.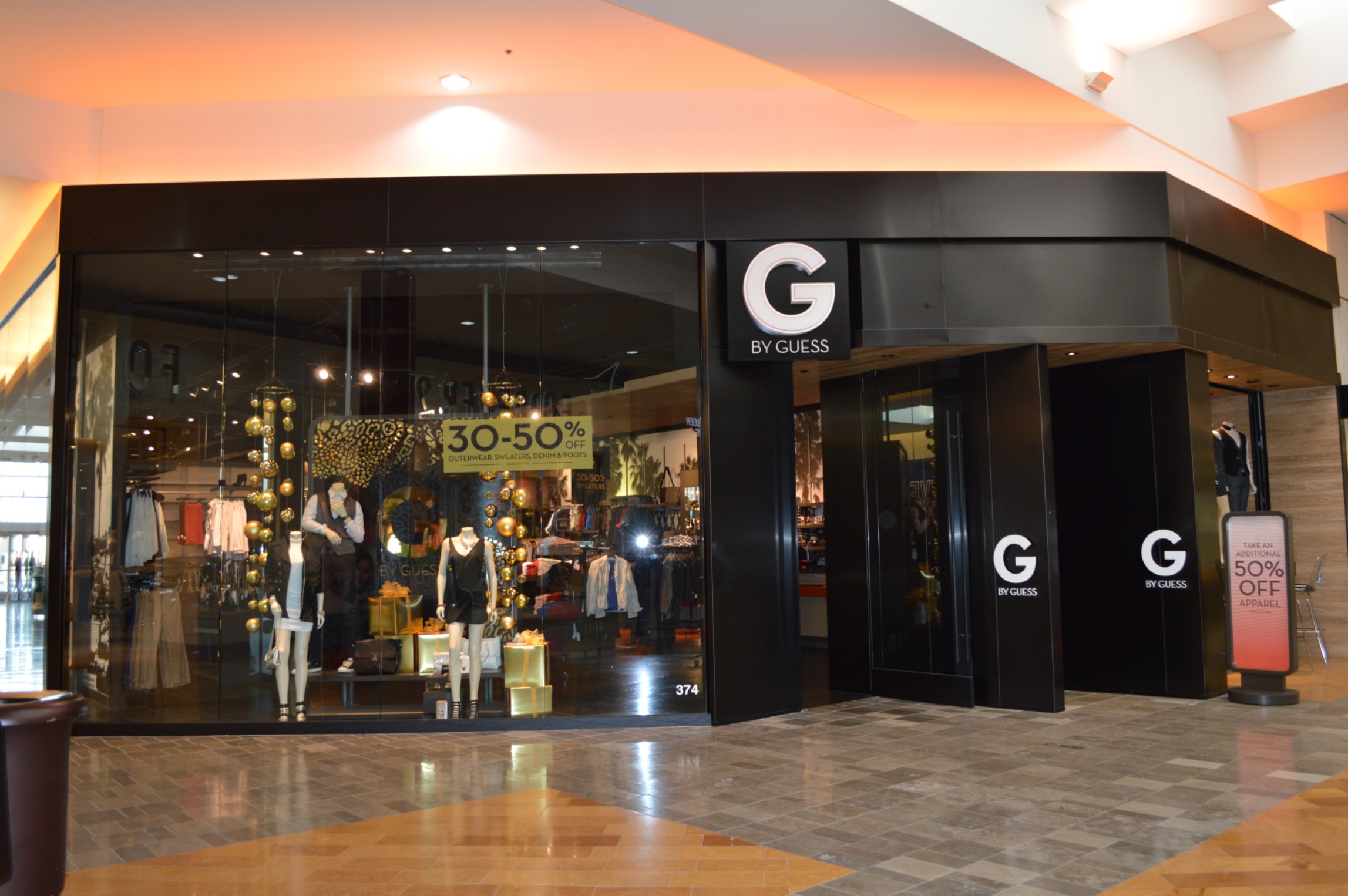 What Goes into a Mall Retail Storefront?
Powder-Coated Brake Metal Wrap – A majority of storefront in the mall have this scope. Clients can choose which colors best fits their products theme. KB Glass and Metal has a huge variety of swatches to choose from. Powder coating brake metal makes for a longer lasting finish than standard paint.
Glass Doors – Because most of the stores in a mall only have interior entrances, there are much less energy code requirements. This allows our clients to call for custom frameless glass doors with door rails or patch fittings and ladder pull style handles
Tempered Glass Panels – Our clients want their product to look as good as possible from the outside of the store for the "window shoppers". Most of the glass panels we install are over 8 feet tall, and a ½" thick tempered panels weighing in at over 800 pounds some times.
Glass Clips – As you can see in these pictures, most f the glass on mall retail storefront is frameless. They are simply set into a bottom and top channel. Because of this, certain clips are specified by our clients in order to add rigidity and strengthen the front of the store.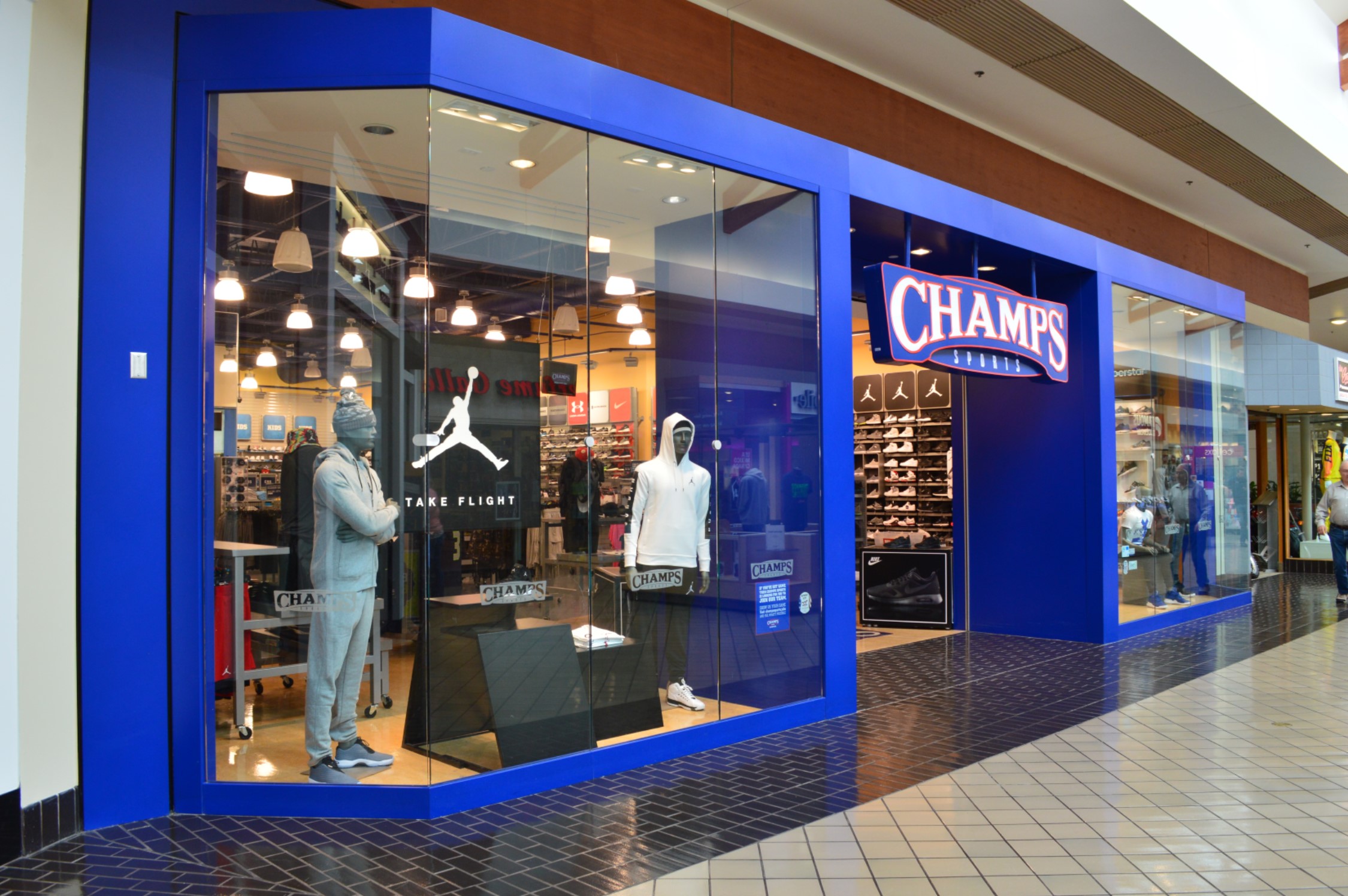 Mall retail has been KB Glass and Metal's bread and butter for years…
Our glaziers have been flown all over the country, from Anchorage, Alaska to Washington DC, and many places in between. Retail general contractors across the country are familiar with the quality of our work and won't allow any other commercial glazing company operate on their stores. Our goal is ultimately to help you and your company hit your goals.