These are trending in new homes more and more! Glass railings, glass partitions, and privacy glass walls give your home or project even more of a contemporary look. Here's how they work…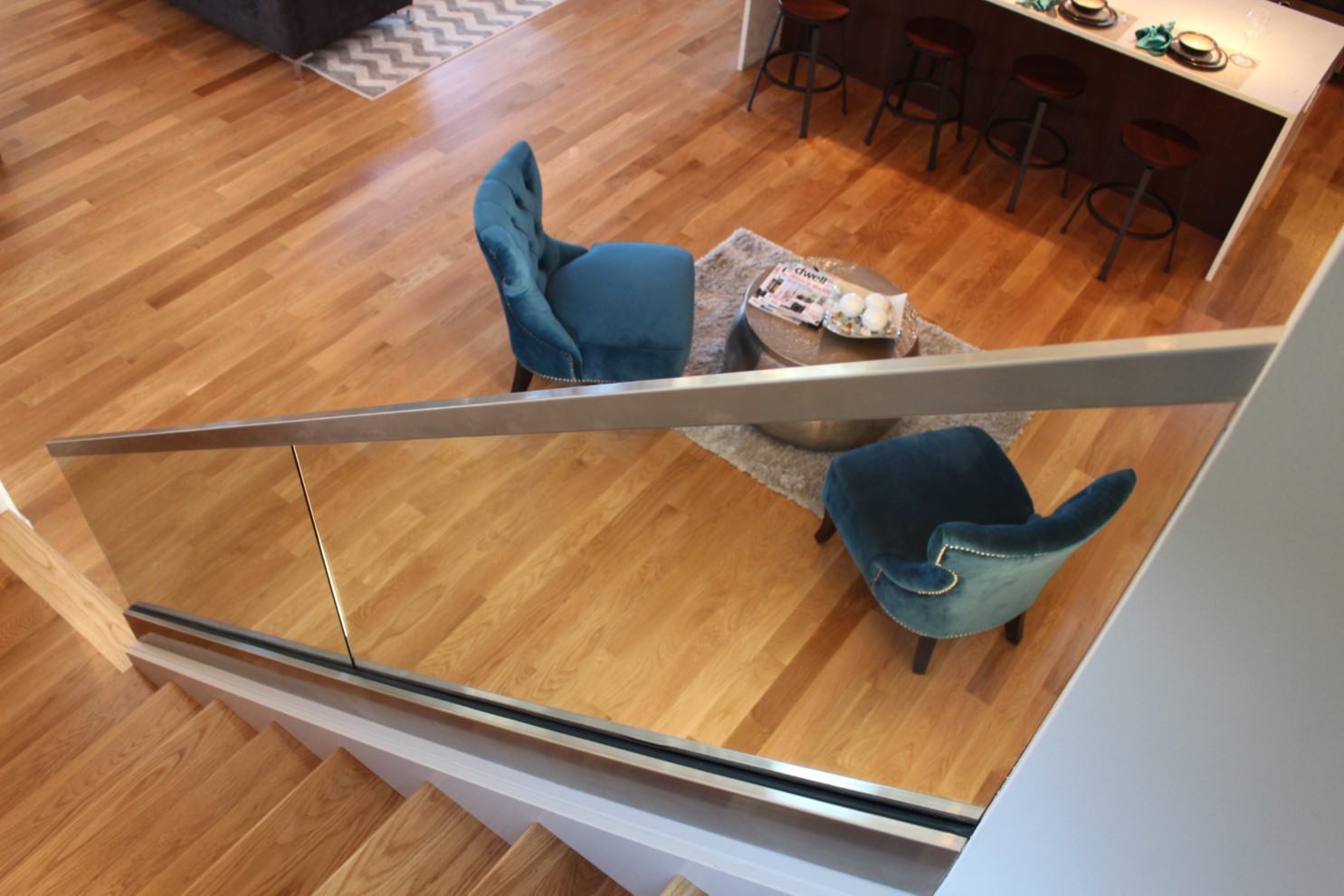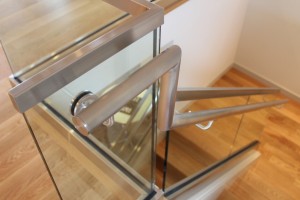 Here in the Seattle and Greater Seattle Area we see it all the time. The house next door or down the block that hasn't been touched since the 1960s gets torn down and it seems within a blink of an eye, three new contemporary houses are in its place. In new contemporary homes, glass railings are becoming the norm. The light transmittance and translucency of glass railings allows spaces to open up without sacrificing structural integrity or safety.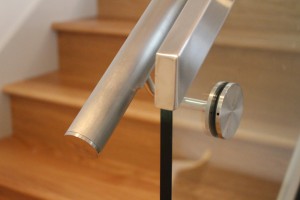 Glass: The most popular glass specification is ½" clear tempered, but our components (clips, clamps, and shoes) can handle ¼" – ½". Also available are laminated glass options for added safety features. This prevents the glass from shattering in case of an accident, and instead shatters in one piece much like the windshield of a car. For privacy wall options, satin etched or frosted glass is a popular choice. This allows the clients to add privacy to any given area without giving up light transmittance. All glass has flat polished edges to finish the system off with clean ends. Normal glass has a green tint due to the iron content however other options are available for a lighter shade of green or super low iron content making the tints blue.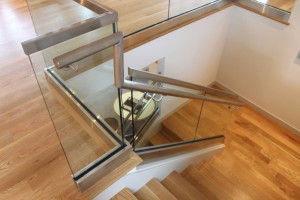 Base Shoe: This is the component that the glass sits in. The shoe is anchored into whatever is below to ensure the strength of the system. In order to reduce seams in the base shoe, it is usually cladded in whichever finish the client desires (brushed stainless pictured) or can be powder coated for an ultra custom look.
Top Cap/Railing:  Top cap is added for added strength of the railing. The finish usually matches the base shoe and gives a more complete look to the system. Railings can be rectangular or cylindrical.