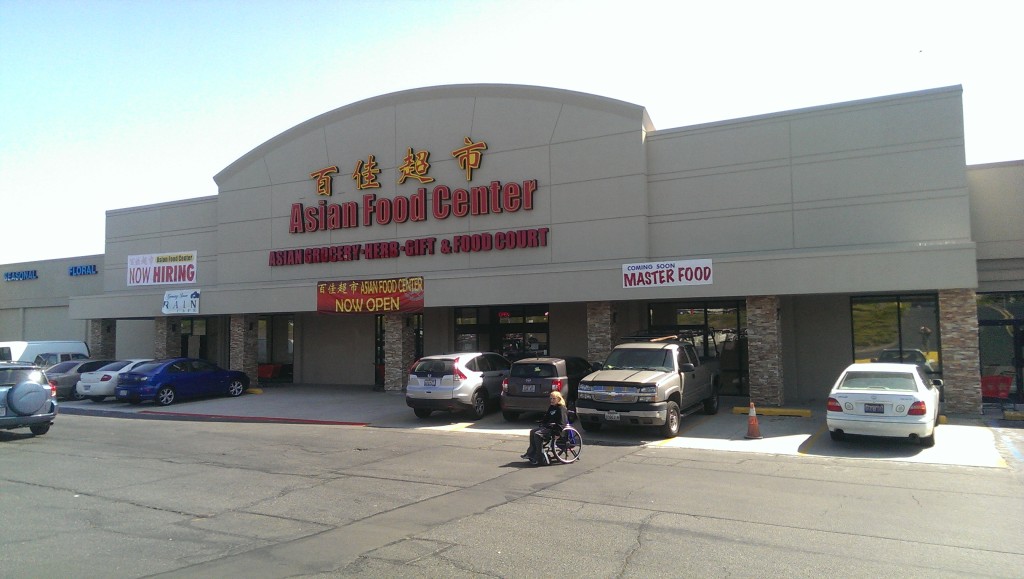 Recently we were asked to take on a project for investors and owners of the AFC (Asian Food Center) in Bellevue, WA. Their plan was to replicate the same design proven to be efficient in the Bellevue location with one difference. They're plans were also to create four retail spaces available to different restaurants and add a common area in the middle of the market where shoppers can grab a bite to eat before entering the massive grocery store.
We gladly accepted the challenge of transforming this once run-down K-mart into a cultural cornerstone for the Oriental population of Seattle and Greater Seattle Areas.
PROJECT DETAILS:
The original storefront only allowed for one double door with side-lite system in the center of the entire storefront. Instead, five different storefront double door systems with framed 2″ x 4 ½" glazing  and automatic sliding doors for entrance to the main market were installed. Here are some before and after pictures which should explain a bit more.